Wuhan made a new move to protect the Yangtze finless porpoise on Sept. 9 by issuing a set of regular stamped postcards entitled "Protecting the Yangtze Finless Porpoise," with 308,000 such postcards released for sale. Featuring a finless porpoise family of a mother, father and child, this will be the first postage stamp with such a theme.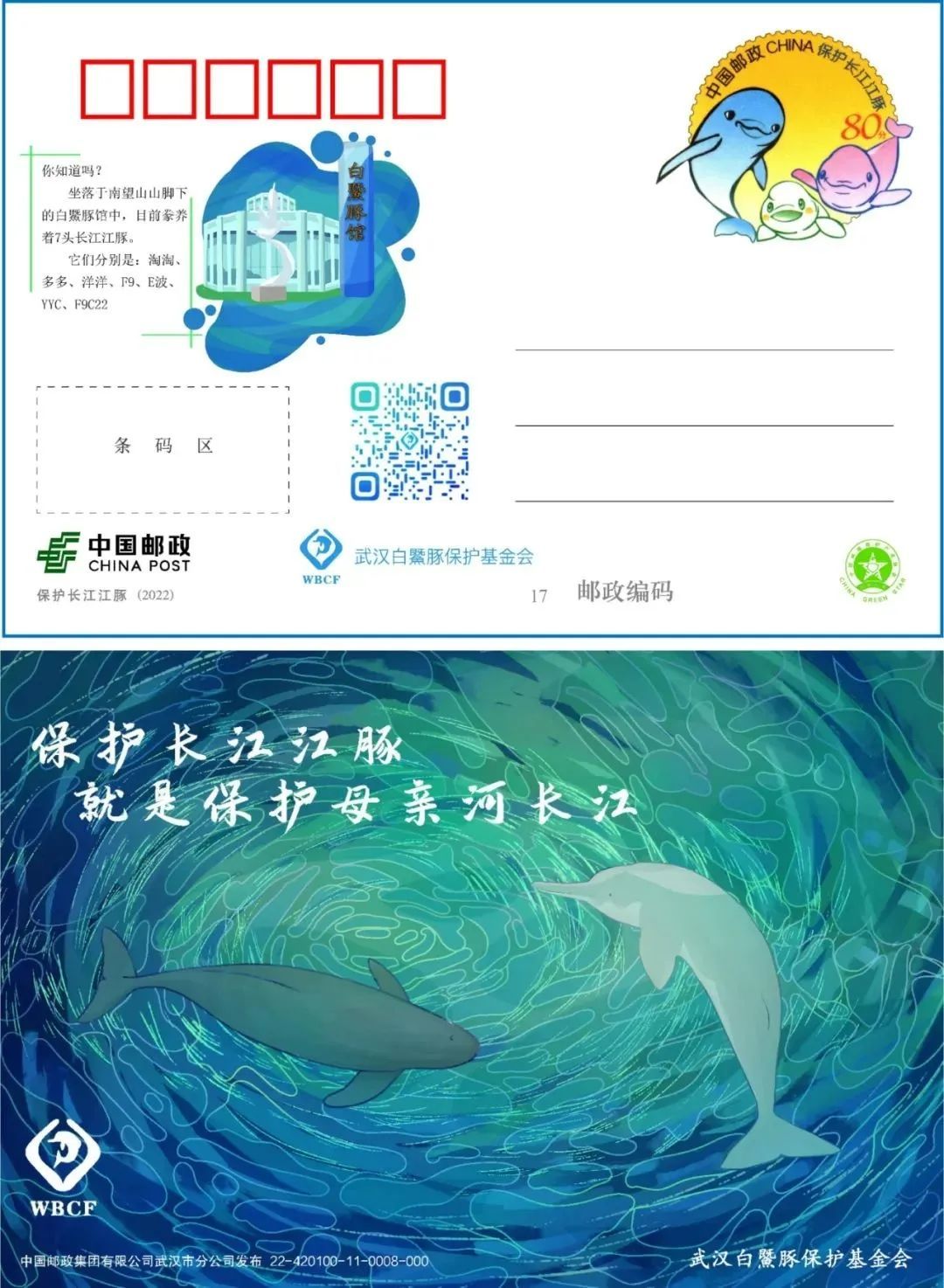 Back face (above) and front face (below) of the postcard
The issuing ceremony was held at the Baijitun Museum of the Institute of Hydrology, Chinese Academy of Sciences.
Since 2020, the Yangtze finless porpoise has been spotted more than 20 times in the Wuhan section of the Yangtze River. Wang Kexiong, a researcher at the institute, said that since late October 2020, they have carried out scientific investigations of the porpoise in the Wuhan section. The results show that the Baishazhou area is forming into a stable habitat for the porpoise population.