A few days ago, Iqbal Kazmi, a Pakistani doctoral candidate in Wuhan, went to see a doctor at Hubei Provincial Hospital of TCM for his chronic backache. He received an operation, and later on recovered quickly.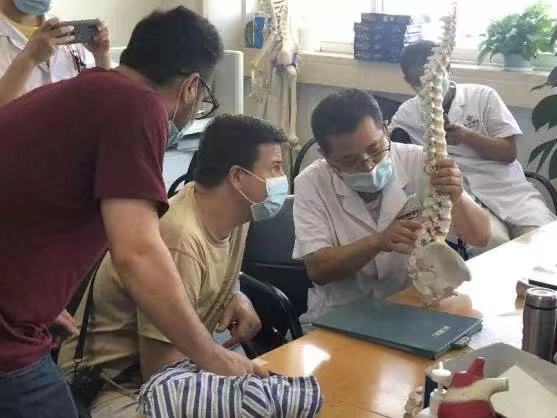 Doctor explaining to Kazmi about the cause of his backache
Prior to the operation, Kazmi had received some conservative treatment in other hospitals, which didn't result in much improvement. However, the operation in Wuhan turned out to be very successful. Grateful to the medical staff, he couldn't help giving a thumbsup to Wuhan's TCM doctors.